International Squash, 4-12-2003
December marks the revival of the international squash championships following the loss of almost a year due to injuries, change of venue and lethargy. We welcome Egypt into the fold and regret :-) the loss of former champions, Spain. Who knows, Maria, when she comes over next year, may take up the Spanish cause.
In this first round, Kazu was the champion and the others were losers!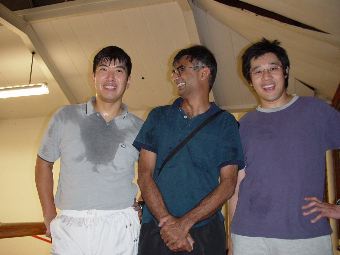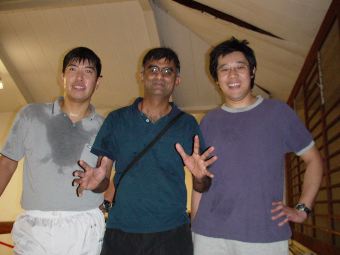 Mohammed, Harry, Tomo (front row), Teru, Kazu