Harry and Dong Woo celebrated 설날, which is in English "Seollal", the Korean Lunar New Year with especially nice food.


The food was kindly prepared by Yon Park. Note that the rice is presented in an appropriate thermos flask to keep it warm. The food consisted of rice, a mixture of vegetables, torfu, and four different kinds of fruits including kiwi, strawberry, melon and orange.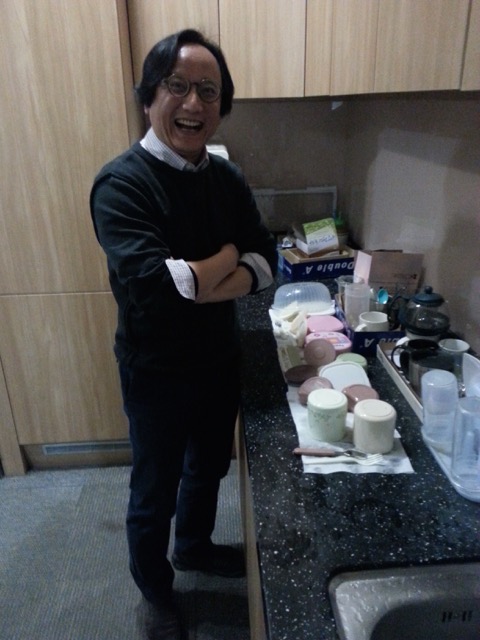 Rolled up sleeves for the washing up.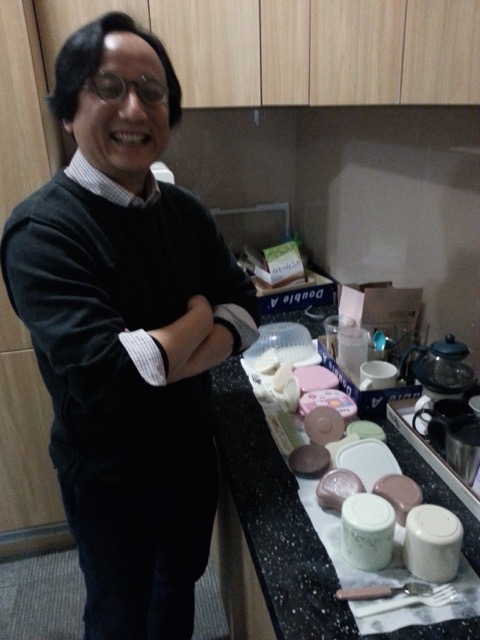 Dong Woo then did all the washing up, with a smile, while Harry supervised