Radu Dimitriu and Arijit Saha Podder, December 2009
Radu Dimitriu, who now works at TWI, came over to help Harry do some calculations at the weekend. The mission was unsuccessful so we will have another go later.

Arijit's computer (Vista) decided to present a black screen of death. Much concern ensued, with elements of controlled panic. However, it came to life after a couple of hours. Perhaps it was just lazy over the weekend.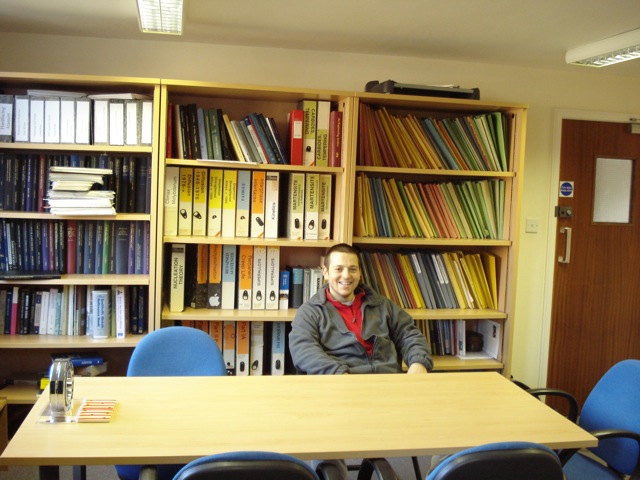 Radu Dimitriu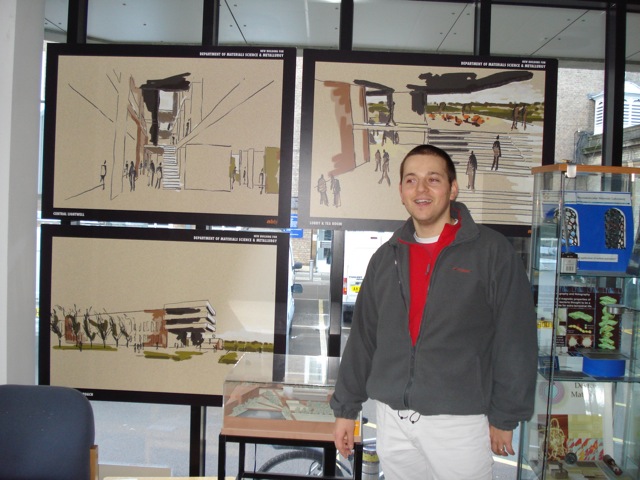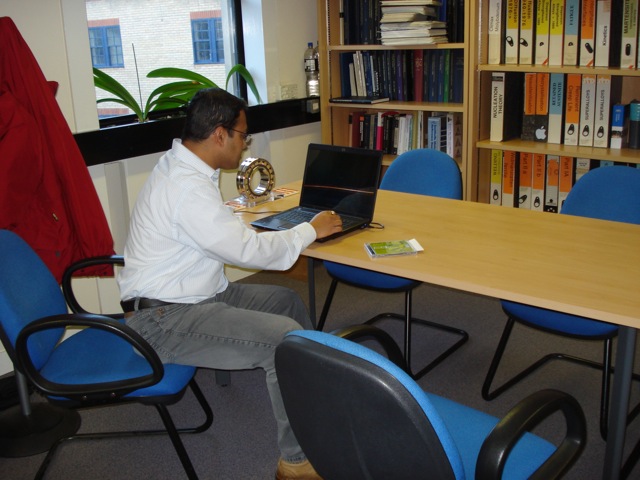 Arijit Saha Podder