Ph.D. Examination of Carsten J. Peters
Photographs kindly provided by Carsten.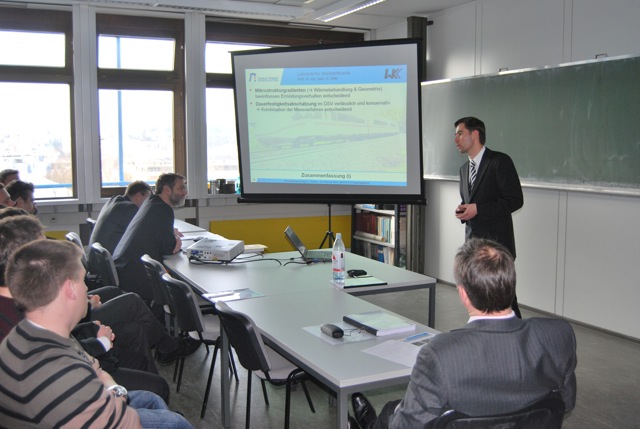 Carsten presenting. In the front row you can see his doctoral advisor (left) Prof. Dr.-Ing. habil. D. Eifler (TU Kaiserslautern) and next to him the second examiner Prof. Dr.-Ing. Pedro Dolabella Portella (Federal Institute for Materials Research and testing). On the ride side, you can see Prof. Dr.-Ing. Christian Schindler (TU Kaiserslautern) who was the chairman of the examining committee.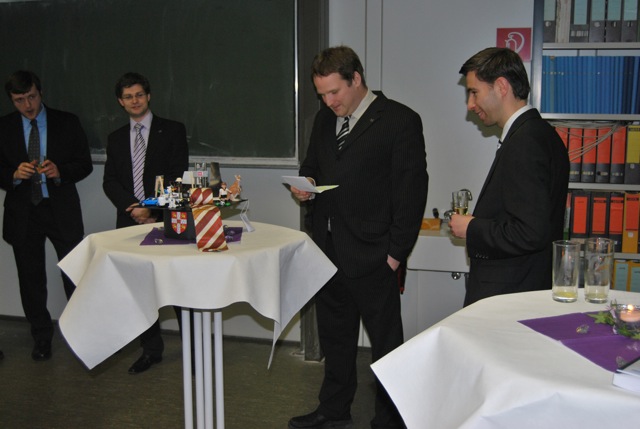 Otmar Klag presenting Carsten's doctoral cap, which is decorated with stuff he used during his doctorate. This is a tradition in Germany, along with winning at penalty competitions.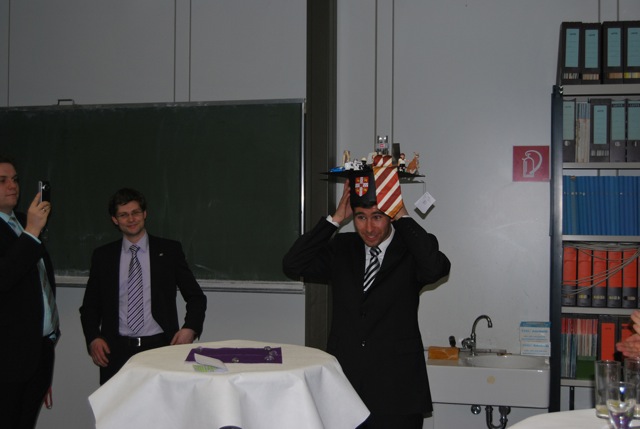 Carsten dons his hat. Notice the Cambridge emblem.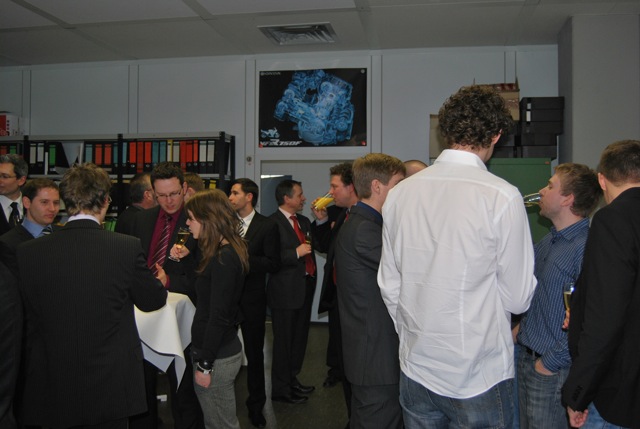 The party.

---