Advanced Steel Microstructure Control - Engineering Research Centre
A new steel research centre has been created at the National Taiwan University, with support from CBMM (Brazil) and the China Steel Corporation. The Centre is Directed by Professor Jer Ren Yang and builds on his long leadership on everything that is steel. We wish him and his staff our warmest congratulations!

The following is an excerpt from the Central News Agency (Taiwan), written by James Lee:
Taipei, Nov. 16 (CNA) National Taiwan University (NTU) unveiled a steel research center on campus Wednesday in an effort to meet the demands of scientific change with advanced technology.
In collaboration with China Steel Corp. (CSC), Taiwan's largest steel maker, and Brazil's Companhia Brasileira de Metalurgia e Mineracao (CBMM), the world's top producer of niobium -- a chemical used to strengthen steel -- NTU hopes to use the new center to combine local and foreign resources in the research and development of advanced steel technologies and to become a pioneer in the field.
"We aim to become a world-class steel microstructure research center and to develop energy-saving green steel products," said Yang Jer-ren, a materials science professor at NTU and director of the research center, at the opening ceremony.
With the school's 39 years of expertise in materials science, along with resources provided by the two steel companies, it is very likely that it will be able to develop environmentally friendly products, Yang said.
Meanwhile, David Jarreta, a CBMM consultant, said his company does not have any labs or R&D facilities of its own but has been supporting over 100 related academic research programs all over the world to provide cutting-edge technologies.
"We have built a network of connections and cooperation programs around the world," Jarreta said.
Praising the NTU research center as one of the best for microstructure characterization, Jarreta said CBMM is planning to seek more cooperation opportunities with Taiwan.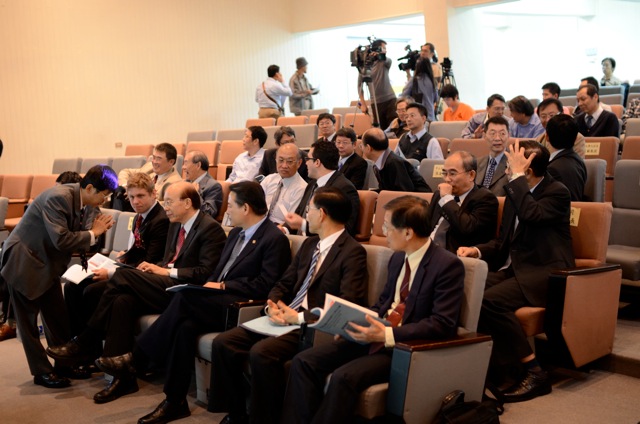 President Lee, Dr David Jarretta and Professor Jer Ren Yang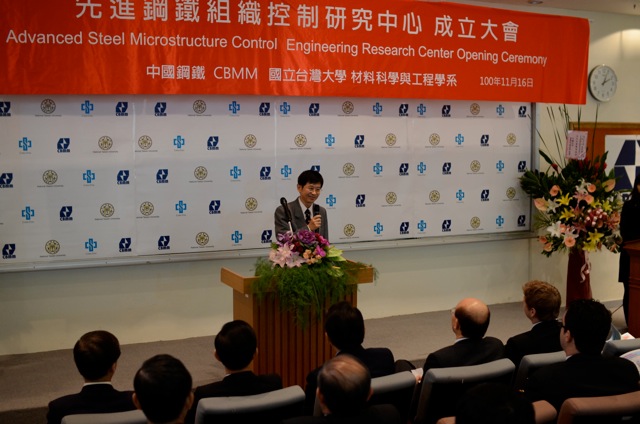 Professor Jer Ren Yang makes his speech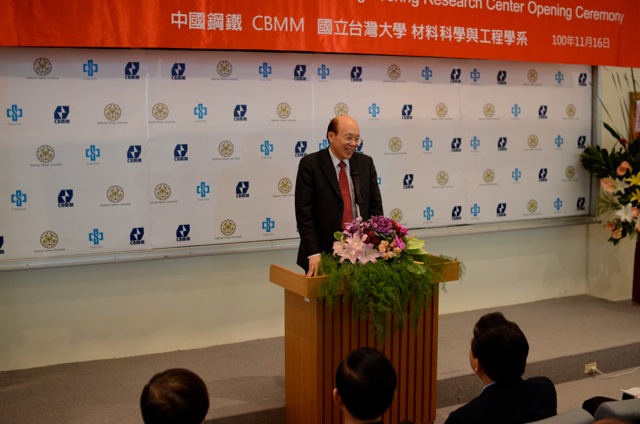 National Taiwan University President Lee, giving congratulatory remarks.

CSC President Tsou giving a speech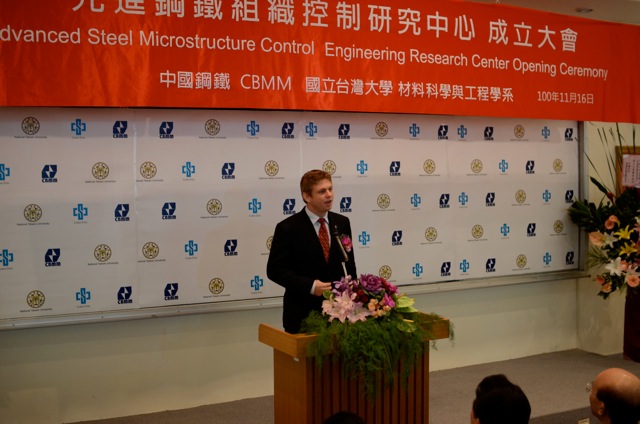 Dr David Jarreta (CBMM) giving a speech.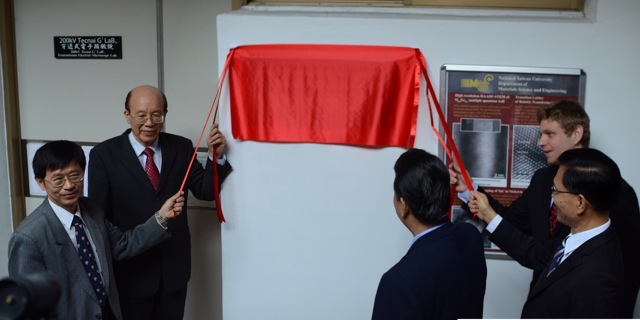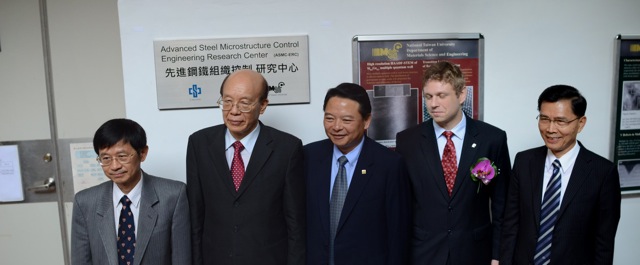 Professor Yang, NTU President Lee, China Steel Corporation President Tsou, Dr Jarreta and CSC Vice President Chen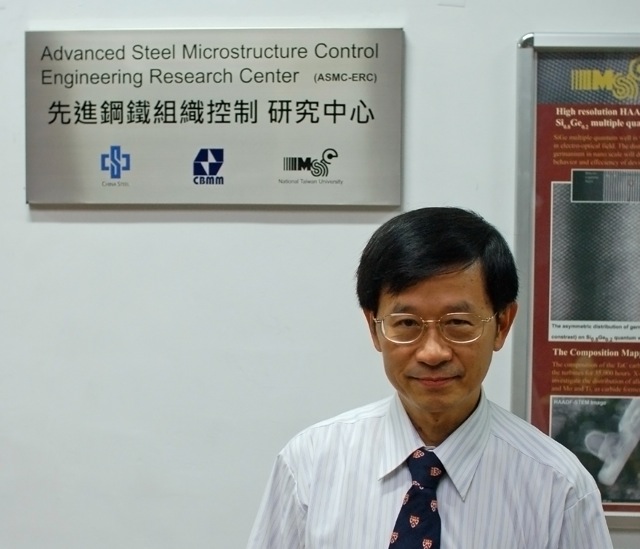 Professor Yang (PT Group member) is the Director of this new Centre.
---