Assessment of Strength and Toughness
A first year undergraduate practical which illustrates the concepts of strength, toughness, scatter and material properties.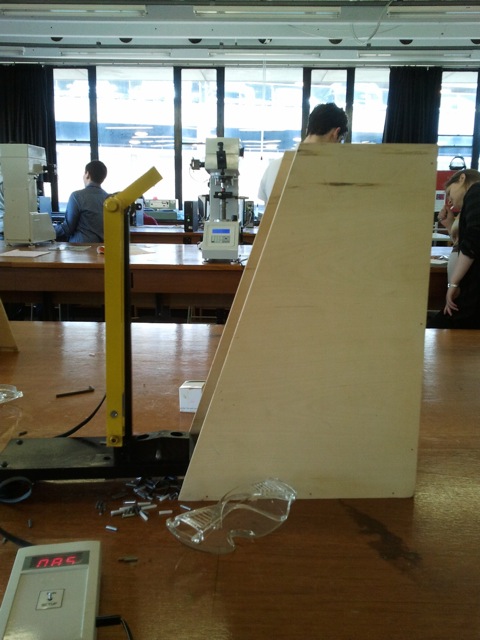 Impact testing machine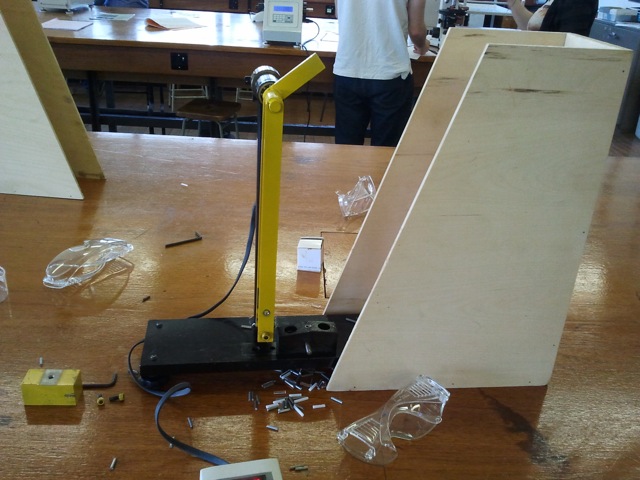 Effectively like an IZOD test but with very small samples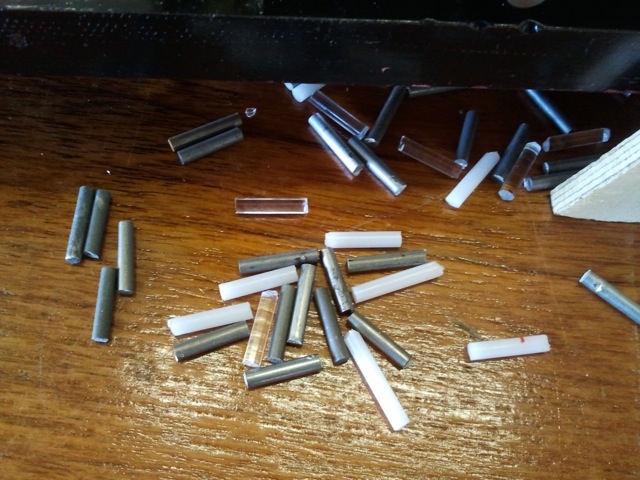 Broken samples of acrylic, nylon, aluminium, zinc, extruded mild steel, quenched high-carbon steel, quenched and tempered high-carbon steel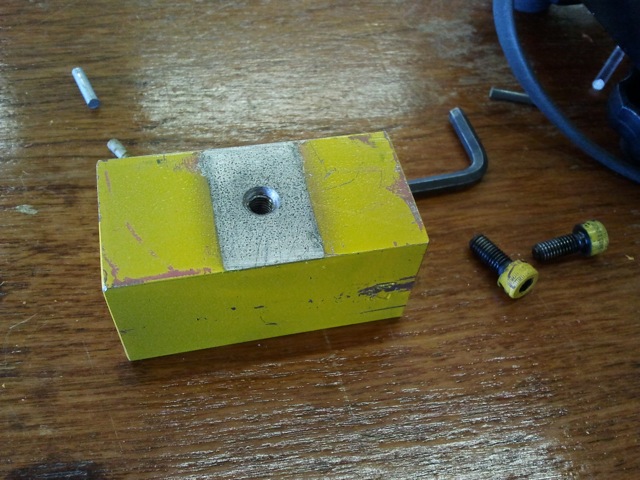 There are two weights on the machine. The heavier one is removed for brittle materials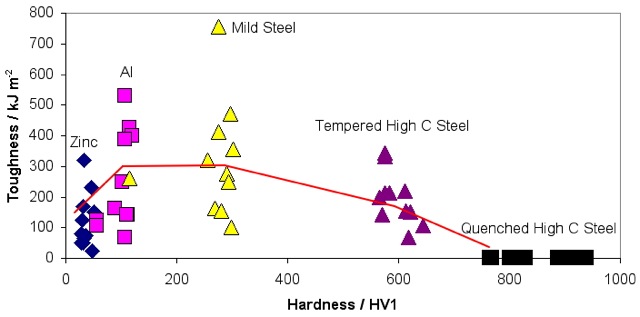 These are the collated results from a large number of students. The Zn is anomalous because it has a limited number of slip systems.
---